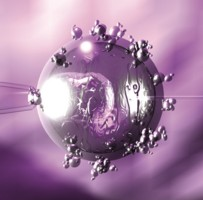 Raleigh, NC (PRWEB) January 22, 2015
Researchers at Carnegie Mellon University say their new method of diagnosing mesothelioma from lung fluid alone is just as effective as the gold standard surgical approach. As Surviving Mesothelioma reports, it could change the way mesothelioma is diagnosed. Click here to read the full article.
Scientists in the Department of Biomedical Engineering developed an image analysis technique designed to identify mesothelioma by analyzing the pattern of chromatin inside the nuclei of cells in a sample of lung fluid.
"Our experiments on 34 different human cases result in 100% accurate predictions computed with blind cross validation," writes postdoctoral researcher and author Dr. Akif Burak Tosun.
In an article in Cytometry, Tosun and his colleagues say their analysis method can not only distinguish mesothelioma from other cancers, but can also separate it from certain benign conditions with features similar to mesothelioma.
"While pleural biopsy remains the gold standard for mesothelioma diagnosis, a method that would allow for accurate diagnosis from a pleural fluid sample would be a significant plus for patients, since it would allow them to avoid a surgical procedure," observes Alex Strauss, Managing Editor of Surviving Mesothelioma.
Read more about the proposed new diagnostic technique and what it may mean for mesothelioma patients in A Better Way to Diagnose Mesothelioma? now available on the Surviving Mesothelioma website.
Tosun, AB et al, "Detection of malignant mesothelioma using muclear structure of mesothelial cells in effusion cytology speciments", January 16, 2015, Cytometry Part A, Epub ahead of print, http://onlinelibrary.wiley.com/doi/10.1002/cyto.a.22602/suppinfo
For nearly ten years, Surviving Mesothelioma has brought readers the most important and ground-breaking news on the causes, diagnosis and treatment of mesothelioma. All Surviving Mesothelioma news is gathered and reported directly from the peer-reviewed medical literature. Written for patients and their loved ones, Surviving Mesothelioma news helps families make more informed decisions.